5 comparisons to think about when you're weighing up a retirement village
Your home may have been perfect for you up until now – but will it be right for you in the future?
It can be difficult to decide if your current home is the best place for you to spend your retirement years. It may have been ideal as you raised your family. But now that they've moved on, it's time to start putting yourself and your future needs first.
Do you really need such a big home? Or would something smaller be a better fit for your ideal retirement lifestyle? Are those extra rooms used all that often, or do they just mean extra housework and a place to store clutter you don't want anymore? What about the yard – would you rather spend your weekends mowing the lawn or taking that time to enjoy life?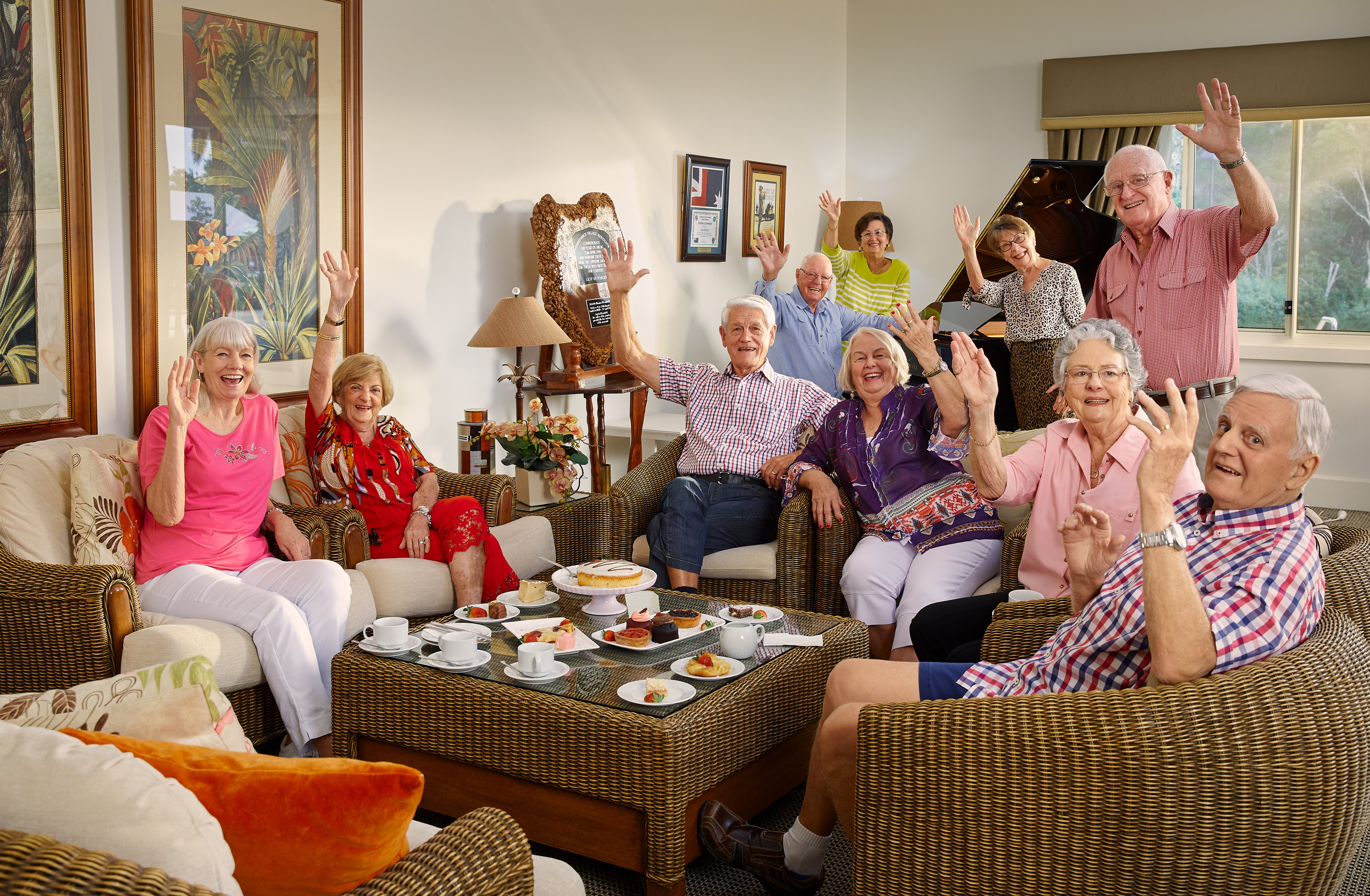 There is no clear cut answer, because everyone's situation is different. Yet the following comparisons may help you decide whether you should stay put for a while longer, or if moving into a retirement community might be a better, safer and happier option.
Maintaining your own home vs having all the maintenance done for you
How are you coping with the maintenance around your home? You may be fortunate to have little upkeep to do, but in time things will fade, break, stop functioning, or simply need a spruce up.
Do you want to continue working on your home, relying on family or friends, or dipping into your savings to pay for maintenance people?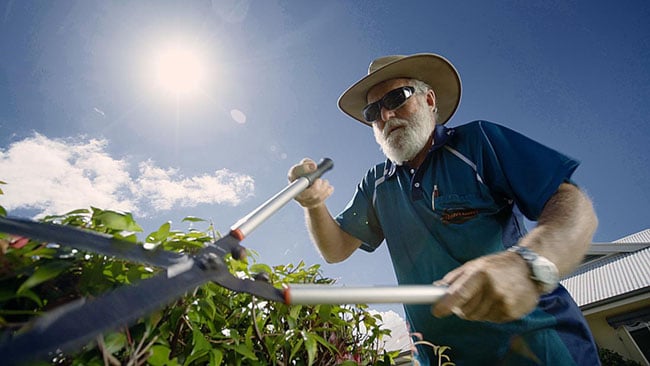 In a retirement community all the maintenance is done for you... even down to changing the light bulbs! No more climbing ladders, painting walls, repairing fly screens, or replacing tap washers. In well-managed villages the maintenance can even be scheduled for while you're on holidays, so there's no inconvenience to you at all.
Paying for a large home vs paying only for what you need
Once you retire you'll probably have less money coming in, so it makes sense to take more control over what's going out! Why pay for extra bedrooms, bathrooms, living areas and garage space when you don't need it or rarely use them? Large homes cost more to maintain, more to heat and cool; and because they're worth more, larger blocks mean paying more in council rates.
When you downsize into a retirement village, your bills will downsize too! You can live more comfortably in a beautiful home with exactly what you need – without all the expense. You'll know what your management expenses are every month, and with less 'house' to heat and cool, your electricity bills should be noticeably lower too.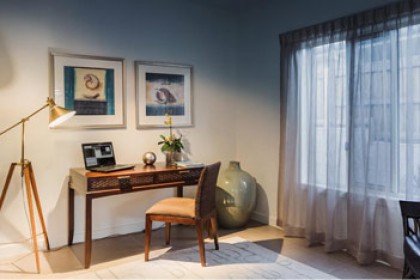 Even so, you'll have plenty of room for friends and family to visit and even stay overnight. In fact you'll have much more space to entertain with all the common areas on offer throughout most well-planned villages.
Installing safety features in your home vs living in a safe community
In retirement, many home owners are turning their homes into Fort Knox in an effort to deter would-be criminals. The cost of security screens, deadlocks, alarm systems, sensor lighting or even a guard dog all add up.
How different would it be instead to live in a community where you felt completely safe and secure inside your home, outside your home, and when you leave your home?
Most retirement living communities take the safety of their residents very seriously. Homes are designed with safety in mind, streets are monitored, and the management team provides 24 hour security.
You have the added benefit of living around people who are of a similar age and stage as you. This means never having to worry about loud parties, hoons doing burnouts in the middle of the night, or undesirables creeping around your home.
The lock-and-leave lifestyle of a retirement village also gives you peace-of-mind. When you lock up and leave to go on holidays, you know your mail and deliveries will be collected, lawns and gardens maintained, and an eye kept on your home while you're away.
The addition of support features inside your home vs a purpose built retirement villa
You may reach a point in life where you need to install safety or support features in your home. Be prepared though, they can come at a considerable cost. Fittings such as handrails, easy open door handles and appropriate bathroom safety features are not cheap and the addition of non-slip flooring, ramps or larger door frames to cater for walkers can take away from the appeal (and resale value) of your home.
Well-designed retirement accommodation options usually have all these features tastefully included from the start to enhance the liveability and comfort of residents. You might not need them now, but they'll be there when you do.
Mowing, gardening and keeping the pool clean vs an on-site team that takes care of it all
Do you like gardening? Great! The good news is you can move into a retirement villa and tend to your own little patch. As long as it's in keeping with village guidelines then you can still have the pleasure of planting, pruning and picking from your own garden.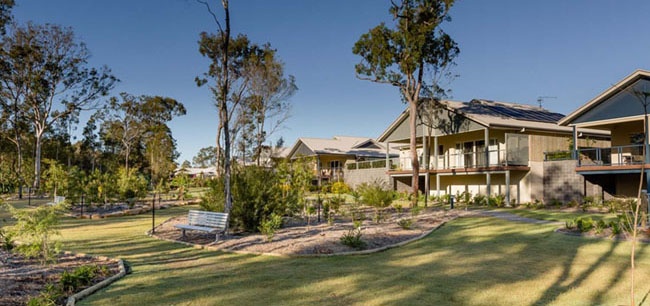 The even better news is for those who are not at all fond of gardening – because you don't have to! Modern retirement villages have teams of professional "green thumbs" whose job it is to keep your garden (and everyone else's) in pristine condition. No more mowing, whipper snipping or weeding!
You also have the benefit of shared areas such as walkways, gardens, pool and BBQ's to enjoy without any upkeep. They are all cared for by someone else – so all you have to do is relax, entertain and have fun!
Find out how Renaissance offers a happy, hassle-free retirement
Why retire at home when you can retire to relaxed, resort-style living? Find out how Renaissance can enhance your life now and into the future. Join one of our Information Sessions to see why people just like you have made the move to Renaissance and are living life to the full.
Call Renaissance today on (07) 3820 7700 or get in touch online to find out more about our outstanding Victoria Point retirement living.