Look forward to the lifestyle you've dreamed of
Retirement should be the best years of your life. You've dedicated 30, 40 or even more years to working or building a business, raising your family, and gaining financial security. Now your children have their own families and your work is winding down, it's time to start thinking about YOU!
For many people, that may take a bit of getting used to – especially when you've focussed your energy on others for most of your life.
Retiring doesn't have to mean selling up and slowing down, unless that's what you want. For most folks, it's a time to take a fresh look at your life and decide what would really make you happy. After all, you've earned it!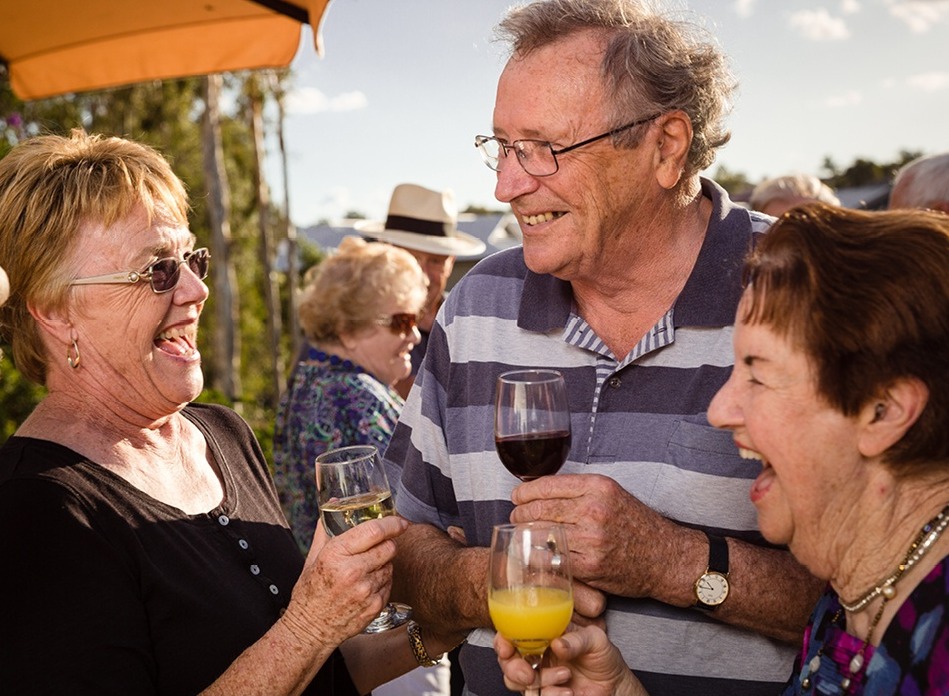 A retirement community offers you the perfect 'next step' to start to really live your life! That doesn't mean being totally selfish. In fact, retirement village living will give you more time and freedom to spend with your family and friends, keep working if you want, volunteer, or tick off some holiday destinations.
Take a look at these seven areas of your life (and there are many more) that can dramatically improve when you make the move into a retirement village.
1) Your physical health
You'll find you suddenly have endless options to keep your body moving – and all at your fingertips. Modern retirement villages have beautiful facilities that are more like a resort! It's common to find a gym, tennis courts, a swimming pool, even croquet lawns.

Many larger retirement communities feature beautiful paths for walking or cycling, as well as classes such as yoga, tai chi, or stretching. Most villages are situated close to the broader community with easy access to golf, bowls or other recreation and sporting clubs. So get moving and improving your health!
2) Your mental health
If you're living on your own, it's easy to just 'hibernate' away, which can adversely affect your mental health. In a retirement community you have the opportunity to enjoy a range of interesting, stimulating and fun activities... with a bunch of people to do them with!
Being involved in a community helps keep your mind active and engaged. Many residents comment on the sense of comfort and peace-of-mind that comes with living near people who are at the same stage in life.
3) Your finances
Downsizing from a large family home with all its expenses and upkeep to a smaller villa where all the maintenance is done for you can save you thousands each year!
Sure, you may have a little less space, but do you really need all those extra rooms that sit empty (or filled with clutter) most of the year? There's a lot to be said for letting go of the old and moving into a beautiful home that exactly fits your needs both now and into the future.
When you make the move into a retirement village, the money from the sale of your house could set you up even more comfortably, and give you some cash to travel, invest or spend on the family... or yourself! That financial security will also provide a buffer for when unexpected expenses pop up as they often do.
4) Your friendships and family
Friendships are so important when you enter into retirement, possibly more than at any other time of your life. In our busy world it's sometimes hard to catch up with friends who live further afield or have moved.
In a retirement community, you can make friendships easily through shared activities and interests or just by living in close proximity. You don't need to 'make an appointment' or travel far to see one another.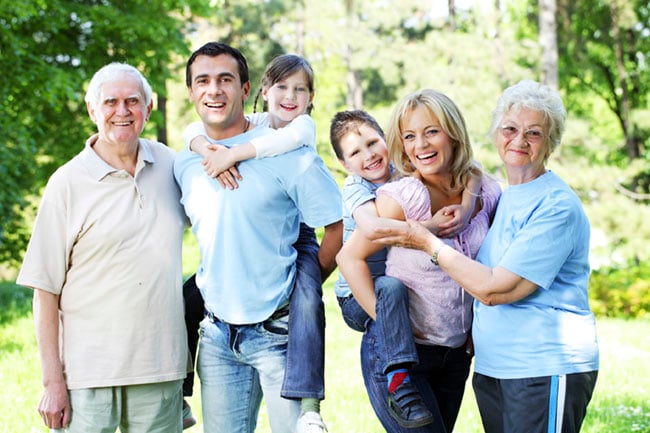 Friends or family living outside your community will enjoy visiting too, as there will be many more fun things to do... especially for the grandkids. As long as you're close by, they can enjoy the facilities such as the movie theatre, or splash around in the pool while the 'oldies' crank up the BBQ.
5) Your time
Imagine how much more time you'll have with no mowing, garden maintenance, pool cleaning or gutter clearing! And you'll decrease your risk of injury too if you're no longer climbing a ladder or wielding a whipper snipper!
In retirement village living, everything is done for you as part of your management fees. Some services will be included while others are extra if you want them. You can organise to have meals cooked for you and delivered and your cleaning done. It really can be like living in a resort.
6) Your social calendar
Have you ever had the luxury of employing a social coordinator? No? Get ready for that to change!
Larger retirement communities have a dedicated team member whose job is to organise a host of activities. With yoga on Monday, dancing on Tuesday, a bus trip on Wednesday, painting classes Thursday and golf on Friday, you'll need the weekend to recover!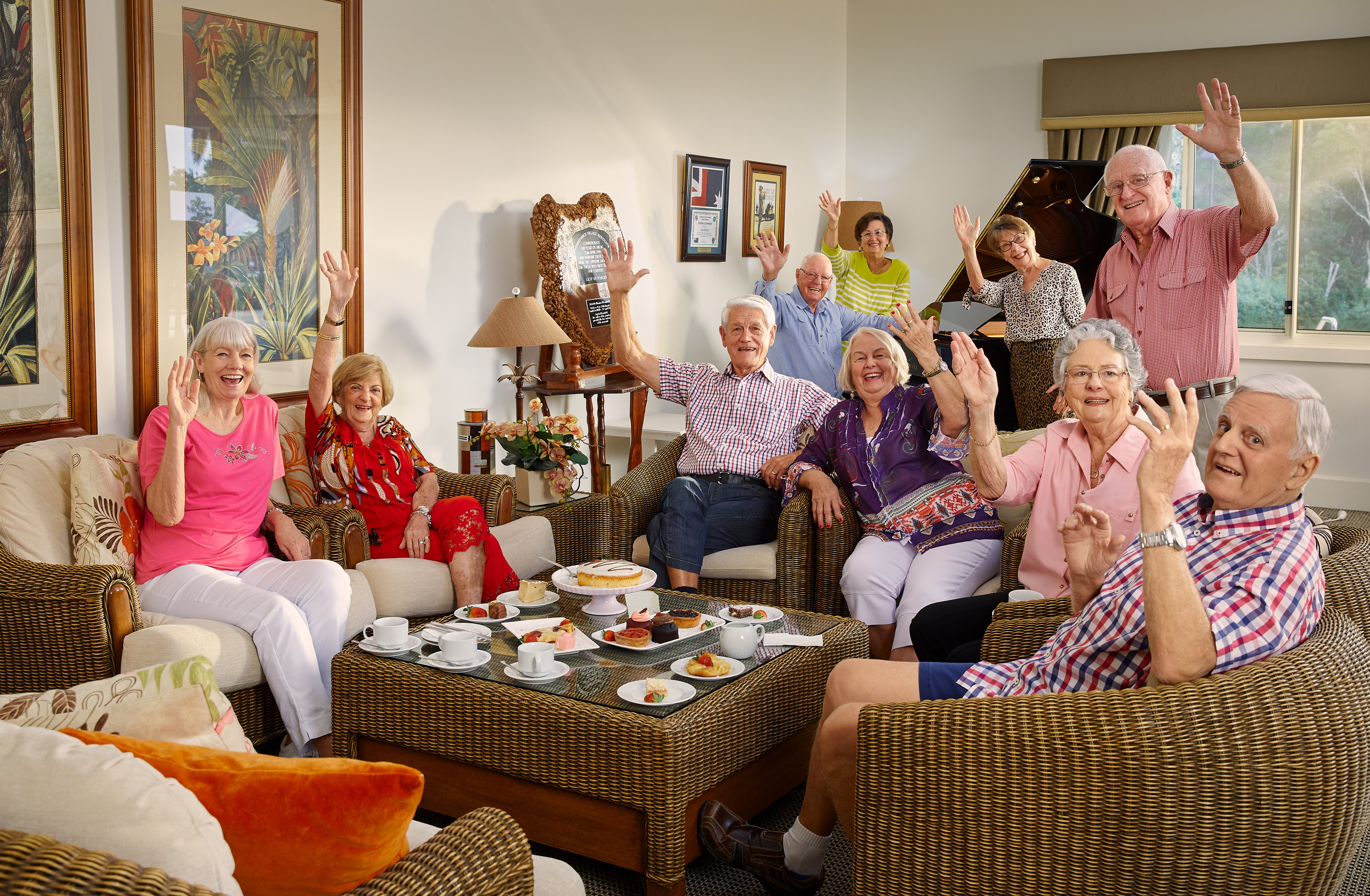 Many coordinators organise regular group trips to interesting destinations and welcome ideas from their residents for new activities. It's good to know you'll never be bored – and of course the decision is always yours as to how involved you want to be.
7) Your security
Living within a retirement community brings a different level of security than being isolated in your own home. You may have great neighbours where you are now, but do they keep an eye on your place around the clock?
Modern retirement villages have high levels of security systems in place to ensure your safety and peace-of-mind – not only when you're at home, but importantly also when you're away.
The lock and leave lifestyle means you can travel for short or extended periods knowing your home will be safe and well maintained while you're gone. All arrangements can be made for your mail to be collected and services like pest control completed while you're away, with management on-site 24/7 to keep an eye on everything.
It all adds up to an incredible retirement lifestyle – and one you deserve!
When you sit and chat with our residents at Renaissance Victoria Point, you may find they all say something similar: "We just wish we'd have done it sooner!"
So what holds people back from really enjoying the retirement they deserve? Often it's just not knowing what retirement community living is really like. The best way to find out is to come and see for yourself!
It can be difficult to try and imagine yourself living in a completely different environment. At Renaissance, we want you to get a good feel for what life would be like if you made this important lifestyle choice. That's why we want to show you ALL we have to offer.
Come to one of our Information Sessions and meet our residents. Find out first hand why they love it here and how living at Renaissance has truly enhanced their lives.
Call Renaissance today on (07) 3820 7700 or get in touch online to find out more about our outstanding Victoria Point retirement living.