Why retirement communities offer so much more than just a place to live
Retirement villages provide independent accommodation for retirees – a community for over 55's who are active and healthy enough to live independently in their own home.
Along with manicured lawns, well-maintained properties and resort-like facilities, retirement village living also offers safety and security, plenty of social opportunities and peace of mind, both for residents and their loved ones.
Here's a quick snapshot of what a well-appointed, well managed retirement village has to offer.
1) A beautiful place to call home
First and foremost, retirement villages provide a place to live in your retirement, with home designs varying greatly from village to village. You may find units, duplexes, villas, townhouses, apartments through to serviced accommodation and in some cases, assisted living. Many offer a wide range of styles and sizes from one bedroom to three-bedroom homes.
Modern retirement village homes are well-constructed with quality, stylish finishes, fixtures, and fittings. Most will have a modest garden unless you're on a corner block, or you choose a home with more spacious frontage.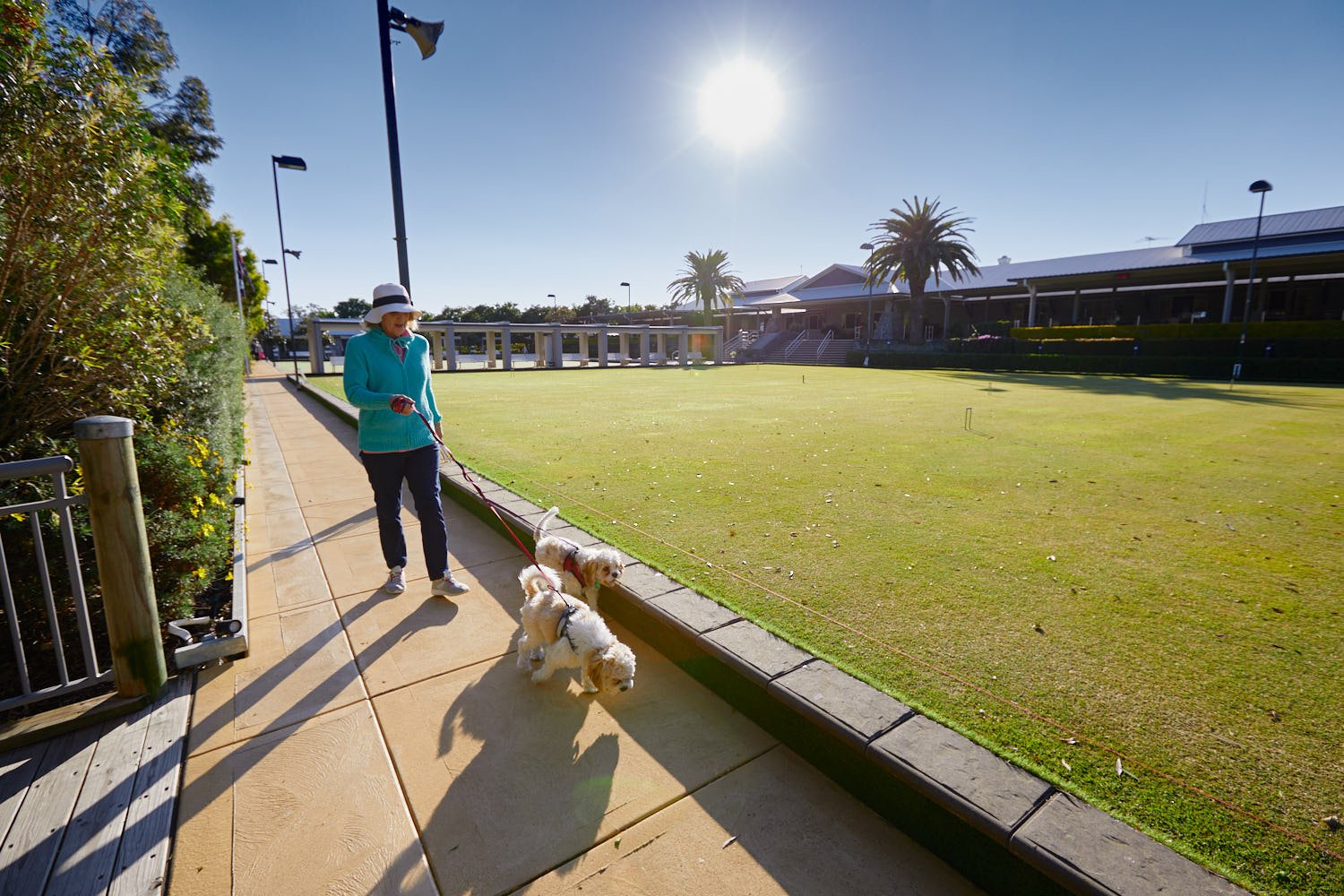 2) Resort-like facilities, right on your doorstep
Retirement villages are known for their resort-like facilities such as swimming pools, bowling greens, libraries, tennis courts, cinema, and dining and function facilities like a bistro or clubhouse.
All facilities are for your private use, but in most cases, you can invite friends or family to join you when they visit. You may even be able to book out areas for private functions or celebrations.
Often, villages are located close to nature so you might only be a short stroll from the beach or the bush. You may also find larger community facilities close by such as golf courses or bowling clubs.
3) Resident managers to take care of your needs
Modern retirement villages employ on-site managers, with larger villages providing a whole team to look after you and your community.
It will vary depending on the structure of the village, whether it's privately owned, run by a charity, or part of a larger business or corporation. Some have staff on call 24 hours a day while others operate during business hours and for emergencies only.
4) A safe, secure environment
Safety is such an important aspect of retirement communities. It's why designers add security features into all homes and shared areas to ensure residents have peace-of-mind, whether they are indoors or outdoors.
Additional street lighting and security cameras, clear, clean roads and pathways and secure access to shared facilities all add up to a safer environment for everyone. Features in the home may include security screens, safety locks and easy access rooms, many with disability supports either included or able to be fitted.
Residents have the added security of knowing that "neighbourhood watch" is alive and well in retirement communities!
5) Convenience – everything is close by
Many retirement communities are built in proximity to health services such as a doctor and dentist. They're usually never far from local shops, cafes, clubs, and restaurants and just a short drive to larger shopping centres, hospitals, entertainment, and sporting facilities.
Public transport is often at your doorstep, or the village may provide a shuttle bus to get you where you need to go.

6) Plenty of on-site services available
Depending on the village, you may have access to a range of on-site activities and services. Some bring in external teachers for regular classes such as tai chi, yoga, or aqua aerobics.
There may also be visiting practitioners – a doctor, podiatrist, physiotherapist, or massage therapist or even beauty services such as a hairdresser and nail technician.
7) Opportunities to socialise and build friendships
Social activities keep retirement village residents as busy as they want to be. As well as meeting new neighbours over the fence or on your afternoon stroll, you can catch up over a meal, watch a show or movie together, get to know each other through a book club or craft circle, or perhaps at the weekly yoga class.
Modern villages hold regular events to welcome new residents where you get to find out what's on offer both on-site and in the local area. You might find you're invited to join the village bowls team, take up a new craft (or teach one) or take off on a day trip to a tourist destination.
Come and discover what makes retirement life so special at Renaissance
We'd love to show you around our beautiful community at Renaissance Retirement Living in the stunning bayside village of Victoria Point. Every month we hold an information session where you can chat with staff and meet our wonderful residents. They'll tell you why they're glad they retired to the relaxed, friendly lifestyle here at Renaissance.
Our information sessions are a great way to have all your questions answered over morning tea with a small group. We'll also take you on a tour and show you some of our attractive accommodation choices.
Call Renaissance today on (07) 3820 7700 or contact us to book a spot at our next information session. We'd love to meet you!