6 tips to help your aging parents avoid the risks of loneliness in retirement
If you're concerned about your parents getting lonely now they're retired, you might be wondering if there's anything you (as a good and supportive daughter or son!) can do for them.
Even though they may love where they live, now they've retired they may have realised that the neighbourhood has moved past them. People head off to work each day; and the weekends – with kids' sport, socialising, and other activities – can be even busier. So your aging parents may find themselves feeling more and more alone in their street.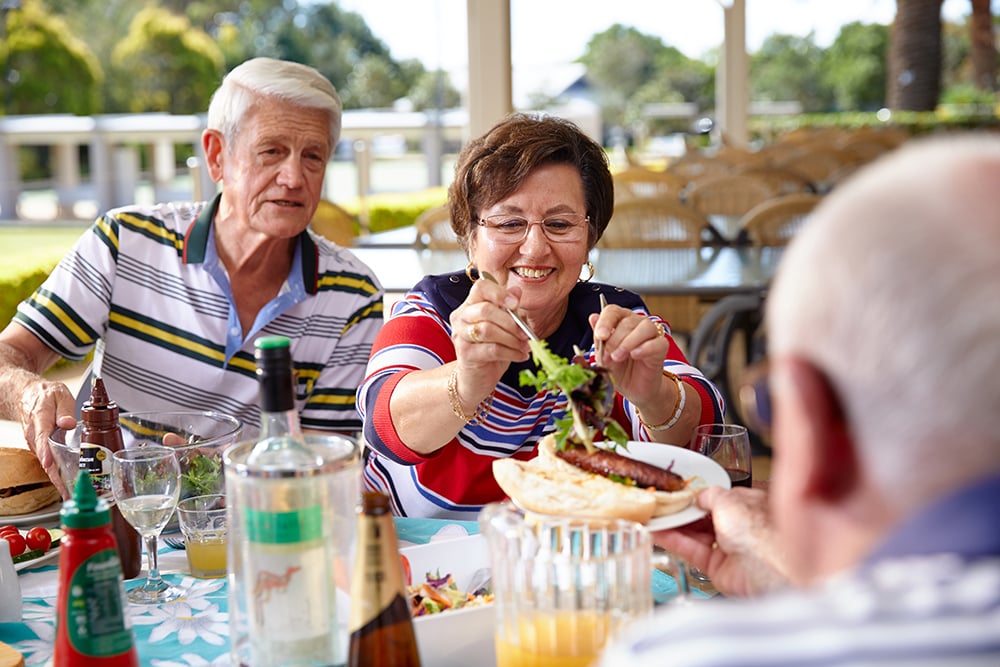 Though you may not think there is much you can do to help your parents feel less lonely, most of it comes down to common sense and being willing to invest the time it takes to support your mum and dad.
Here are some of the ways you can help your parents make loneliness a thing of the past.
1) Take care to maintain frequent contact with your parents
Even if you're used to calling Mum or Dad just once a month (or less often!), once they've retired it's time to increase the frequency.
That's especially the case if they've just hit a milestone birthday, lost their partner, or if they can no longer drive themselves to where they'd like to be. Any of these life events mean they need more contact with their precious children.
But in fact, you don't need any special reason. Just make calling your folks a regular thing and call often – they still need to hear your voice.
2) Visit them in person as often as possible
Of course, mum and dad would no doubt much rather see you in person than hear you over the phone. If you live simply too far away to visit your parents in person, think about using Skype, Zoom or the like to let them see your smiling face! Which leads us to…
3) Teach your parents to use technology to maintain connection
A computer with a camera is a bridge to anyone in your family. Even an aging parent who has never touched a computer before can learn how to jump online with the right attitude.
If you're not good at teaching digital skills (or you find it frustrating), perhaps one of your kids can do the job for you; or perhaps your parents might like to go along to a first timer's computer class. From our experience the effort is very much worth it.
4) Take your parent to events they enjoy
Whether it's a concert, a community festival, going to the theatre, or watching stand-up comedy, social activities are best enjoyed with company. When your parents have you to go with them, they might consider it an opportunity to do something they wouldn't do on their own.
Start with things your parents have enjoyed in the past. Do some online research to find events close to your parents, and then offer to get tickets and arrange transportation.
That's an offer they'll find it hard to say 'no' to!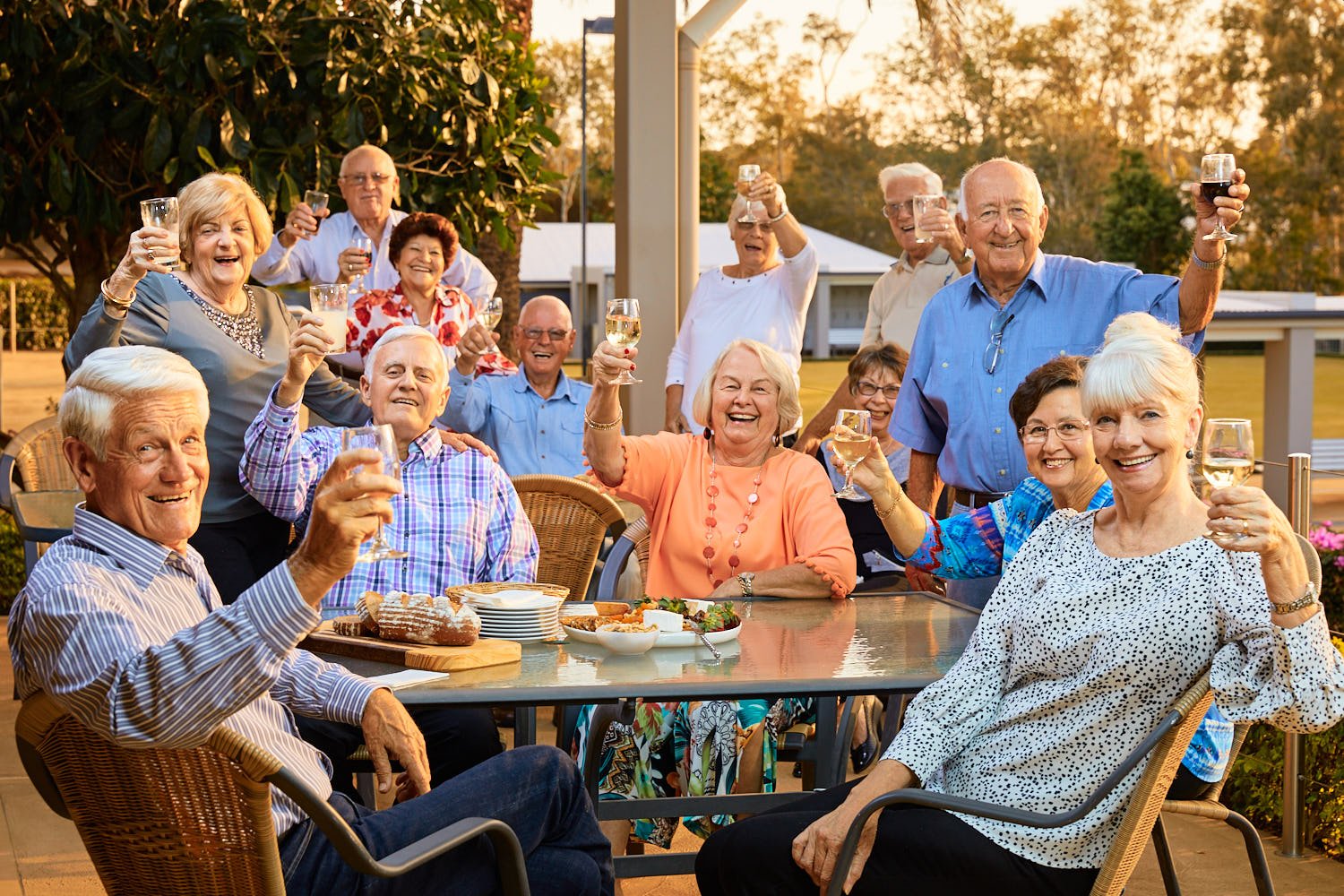 5) Investigate community resources for retirees where your parents live
Most areas across South East Queensland have seniors' centres that offer good opportunities to connect and make friends over a social game such as bingo. Even if mum or dad were never a "joiner", you can at least encourage them to give it a try now they've retired.
You can always go along with dad or mum to a seniors' event, or help them to arrange transportation. Making a start is often the most difficult part of trying something new – so help your parents begin any way you can.
6) Talk to your parents about moving into a retirement village
Far from being an "old people's home", modern retirement villages are more like luxury resorts. There is never a lack of things to do – and perhaps even more importantly, there's never a shortage of people at a similar age and life stage to your parents for them to hang out with.
Residents at Renaissance tell us that living here is like being part of a true community – where neighbours look out for each other, and who understand what retirement is all about.
Moving into a dedicated retirement community could be the 'missing piece of the puzzle' for helping your Mum and Dad to enjoy their retirement.
Visit us and discover why your parents won't be bored at Renaissance
Everyone experiences loneliness at times, but it's especially difficult for our aging loved ones. Remember that it's not always easy for them to reach out; which is why adult children can sometimes be called on to make the running.
When your parents live in a retirement village such as Renaissance, they'll never by short of something to do, or someone to talk to! You're welcome to come for a visit and see for yourself whether our community is a good fit for your mum and dad.
Call Renaissance today on (07) 3820 7700 or get in touch online to find out more about the lifestyle benefits of our outstanding retirement living.