Questions to ask when choosing a home for you and your furry friend
Your pet is part of the family – your constant companion and an important part of your life. They bring you happiness and health and you couldn't imagine being without them.
So you'd like to think all retirement villages would welcome your beloved pet with open arms.
The reality is, all retirement villages have different rules, so it's important to find out exactly what their pet policies are before you make the move. You don't want to find out too late that your much loved Staffy is "too big", your chatty budgerigar has to find a new home, or that the only fish allowed come with a side of chips at the bistro!
Here are some things to think about when you're choosing a pet-friendly retirement village.

What pets are allowed (and not allowed) in a retirement village?
As a 'general' rule, most villages will allow a small pet to live with you. Some allow two small dogs, or a dog and a cat. There can also be rules around other animals, so make sure you ask about all the living creatures you intend to bring into your retirement home.
You can call and chat with village management, ask for a copy of their pet policy, or book in to an open day to find out firsthand.
Why not put together some questions, such as:
What's the definition of a 'small' dog?
How many (and what type of) pets can I have?
What if my family visits for the day and want to bring their pet?
If my pet dies, am I able to replace it?

Who makes the rules about pets for a retirement village?
You'll find that every village has a pet policy. The manager enforces the policy, often with the support of representatives of the residents committee. The policy will be explained in the village contract.
You'll also find information on how pets need to be looked after and their behaviour. You may find your cat needs to wear a bell around its neck and be brought in at night.
It's rare today to find a village with a strict 'no pets' policy, but they do exist. Some rules may seem harsh, but they actually have more to do with residents than the pets themselves.
Everyone has the right to live in a quiet, peaceful, safe environment. A loud cockatiel with a two word vocabulary, a dog that barks continuously every time you leave home, or a cat that is left to roam the village and pester the birdlife may upset the balance... and your neighbours.
Even if you were allowed to bring your pet with you into the village, if it disturbs the peace, wreaks havoc, or leaves 'calling cards' on the neighbour's lawn, the residents have every right to complain. Under the contract, it is the legal responsibility of the manager to uphold the policy and failure to do so can lead them to hefty fines.
Does the village have plenty of space for daily walks?
If you're a dog owner you'll want to move to a retirement village that has easy access to a walking path – so that your dog can take you out for a walk every day! Check out if there is an 'off-leash' area or a dog park close by so your little buddy can really get some exercise and socialising done.
Remember too that footpaths are fine in the cooler months, but can be way too hot for sensitive paws come summer. You want to live close to nature and so does your dog. Look for a village in a natural environment where the little fella can enjoy doing what dogs do... and of course you'll be there to pick up afterwards.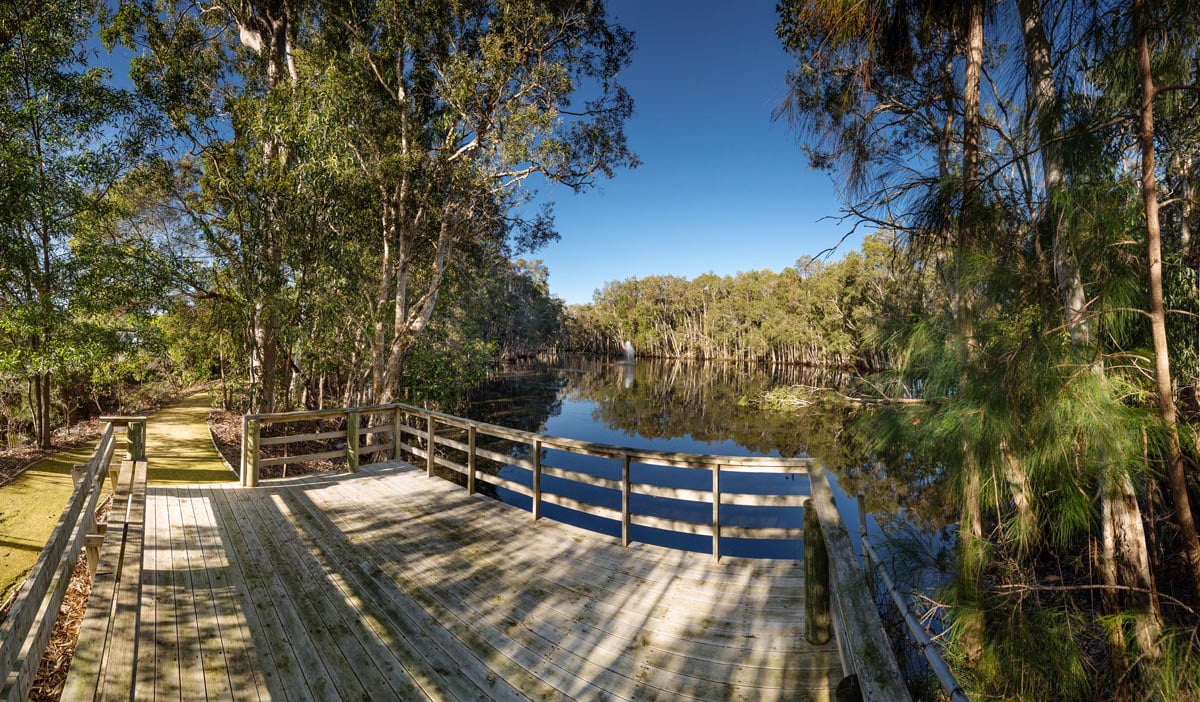 What socialising opportunities are there for your pet?
Of course, cats don't mind keeping to themselves, but most dogs love a little social time. Before choosing a retirement village, find out what animals already reside there and what their 'movements' are.
If it's a village of all house-dogs, then your friendly Shih Tzu may get a little lonely. On the other hand, if the retirement estate features dog-walking groups, it's a chance for you both to do some socialising!
Will your pet be safe and well cared for?
Naturally, you want to know that when you're not home, your pet will be safe. We all have unexpected emergencies – a car breakdown, a missed plane on the way back from holidays, or perhaps a sudden trip to hospital.
Look for a retirement village that has 24/7 security and a management team that you (or your family) can contact at a moment's notice. You need to make sure that friends, family or neighbours are able to access your property in these situations and make sure your pet is looked after.
Is there ready access to a vet?
Because health emergencies can happen to your pet too, you'll want to make sure a vet is close by. It's always a good idea when deciding on retirement villages to check out the neighbourhood.
Do your research on the nearest veterinary clinics and find out their opening hours. You don't want to be driving on your own for half an hour with a distressed animal in your car to reach the nearest vet surgery.
Enjoy the comfort and companionship of your pet at Renaissance
Pets are good for your health, your heart and your life... and nobody wants to break up a great relationship! At Renaissance Retirement Living Victoria Point, we understand how important it is to have your smallest family member by your side. That's why we welcome small pets that meet our criteria.
Our village is nestled in a natural bushland setting with plenty of picturesque walking paths that wind through parks and around a lake. On your daily walks, you're bound to meet many of our resident four-legged friends and their two-legged owners.
It's a friendly, peaceful and secure environment for you and your companion to enjoy. You will have peace-of-mind too, as our friendly vet is right next door!
Come join us at our on-site information day where you'll have a chance to really get a feel for the Renaissance difference. You can chat with our team and our community of residents, as well as their beloved pets! The day includes morning tea and a short presentation followed by lunch and a tour of our beautiful village. Numbers are limited so please book your place here.
Call Renaissance today on (07) 3820 7700 or get in touch online to find out more about our outstanding Victoria Point retirement living.