Great tips for keeping an active social life once you've retired
As we've spoken about before, it's so important to stay connected after you transition into retirement. So it's good to know that moving to a retirement village doesn't have to mean an end to those big family gatherings, or having a group of friends over for a dinner party.
If you enjoy hosting events, you will have plenty of opportunities to do so in a retirement village. In fact with the modern, resort-like facilities available at many retirement villages, you might even find your friends and family will want to drop by more often!
Here are just a few ways you can expect to continue enjoying the company of your friends and family when you're living in a retirement village.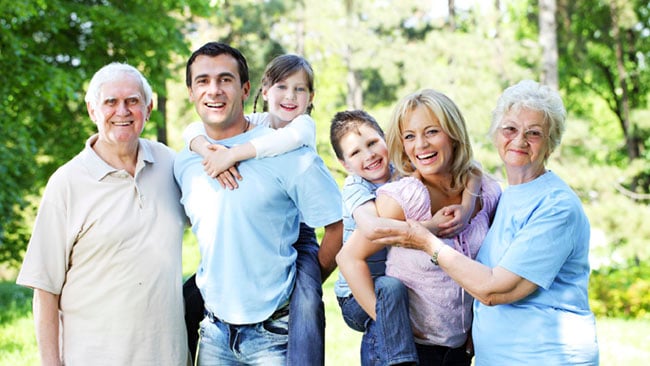 Entertain in the great outdoors
In Australia and particularly in Queensland, we're fortunate to have a climate that lends itself to outdoor dining pretty much all year 'round. That's why modern retirement villages usually have amenities located in a peaceful spot where you and your guests can relax and enjoy the scenery.
Many villages offer a casual BBQ area for you and your guests to cook up the steak and prawns while the grandkids happily play on the grass. And if you're lucky enough to live close to shops, why not take the lazy option and kick back on a Sunday afternoon with fish and chips and a bottle of Sauvignon Blanc?
Let someone else do the cooking
Larger retirement villages have dining areas where you can order in takeaway and enjoy a night off. Book a table for you and your guests and let someone else do the cooking! You'll find there's often regular entertainment, so you can make a night of it.
And if the best part is not having to cook, the next best part is you can have a few drinks and stroll back home to your villa! No need to pay for an Uber or worry about RBT's when your villa is just a pleasant walk away.
When booking facilities for a get-together, don't forget to find out what's on that night. You don't want to be planning a quiet family gathering on the same night the rock 'n' roll dance party is on!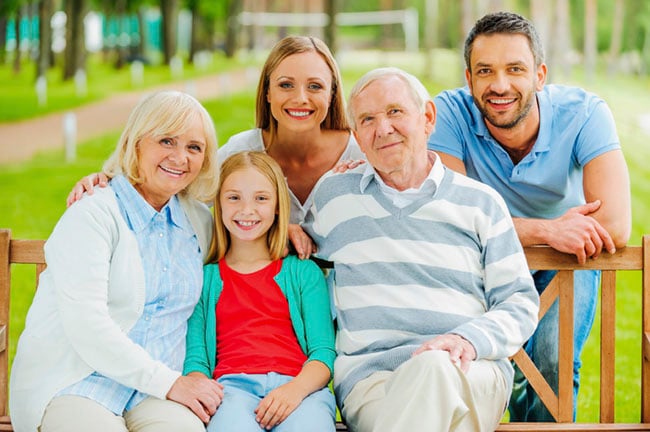 Take the party poolside
Once the warmer months arrive, so will your friends and family to enjoy some of the outdoor facilities on offer. Most villages are happy for you to invite your loved ones for a game of lawn bowls or croquet, followed by a refreshing dip in the pool.

You may also find a BBQ area by the pool area for you to cook up a storm while the 'young ones' are splashing about. Otherwise, just bring your own cheese platter and some liquid refreshments, and enjoy the feeling of being on holiday while you're still at home.

Oh – and someone else gets to look after the pool all-year-round!
Book your own private movie cinema
You'll find some retirement villages encourage residents to hire out the media room to host a movie night. Don't be surprised to also find a fully-stocked movie library with a range of old classics and newer releases to choose from.
A family movie night is a real treat, especially for the grandkids. How often do you get to have a whole cinema to yourself? When you're booking the media room, find out what refreshments you can take in too.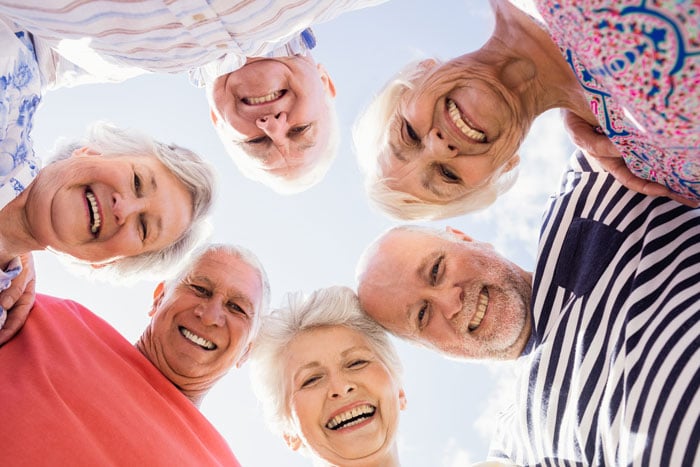 Enjoy the comfort of home
You may have downsized from the family home into a more manageable retirement villa, but you will still have plenty of space to entertain small groups of friends and family at home.
In the middle of summer it's great to sit with a group of friends, with the air conditioning on watching the cricket. Once the weather cools down, you can cosy up around the dining table and share stories and laughter over hot chocolate... or something stronger?
Hang out with the 'village people'
Meeting like-minded people with similar interests can be one of the most fulfilling aspects of retirement village living. When you move into a retirement village, you'll instantly gain a whole new circle of friends!
You'll also benefit from the social interaction, companionship, security and emotional wellbeing of living in a community where people actually care about one another.
Before long you'll probably find yourself joining the social club, taking off on day trips, attending (and hosting) events, and maybe even putting your hand up to join a committee or two. Then there are all the physical activities you can take part in, such as swimming, yoga, the gym, bowls, croquet or walking.
You might find you have to ask your visitors to book ahead so you can fit them into your busy schedule!

Find more opportunities to 'be entertained'
Retirement village living will open up more opportunities for you to socialise than ever before. Rather than always doing the entertaining, you might decide to let yourself be entertained for a change.

Every retirement village has a lifestyle club that puts together an exciting social program for residents. There is always something different on offer, and now you've reached retirement you'll have plenty of time to get involved in social activities.
And of course, there's nothing wrong with simply taking some time out for yourself! You'll have the facilities, support and independence to do as much or as little as you like.
Enjoy a rich and fulfilling social life at Renaissance Victoria Point
Of course, the ideal retirement lifestyle will be different for everyone. Where some just want to take it slow and enjoy the peace and tranquillity of our natural environment, others believe it's a time to kick up their heels and fill their social calendar with as many fun activities as possible!
At Renaissance Victoria Point, we ensure you have everything at your fingertips to entertain and be entertained.
Our well-appointed leisure centre is the beating heart of our vibrant retirement community. It's a place for our residents to socialise, to learn, to maintain their health and fitness and to be entertained. Staying socially active is also good for your health and longevity, and having people to talk and laugh with and share activities with can truly enrich your life.
To see our facilities for yourself, we invite you to come along and tour Renaissance. We'll be happy to take you around the Leisure Centre and reveal what you can enjoy when you live in our modern retirement village.
Call Renaissance today on (07) 3820 7700 or get in touch online to find out more about our outstanding Victoria Point retirement living.