Tips to help you find your ideal community
Moving into a retirement village is an important decision, and you want to get it right.
With a little preparation beforehand, you can avoid some of the common mistakes people make when deciding on which retirement community will best suit their needs.
If you go in knowing what 'not to do' it will make the decision-making process a lot easier and more enjoyable… as it should be!
Mistake #1: Failing to do your research – or the 'right' research
Modern retirement villages are more like resorts, offering just about everything you need to lead a healthy, social, and exciting life in your retirement years. If you ask the right questions up front, you can live the life of your dreams and choose a village that suits you perfectly.
Take your time to research the retirement villages you're interested in online, so you can narrow down your options.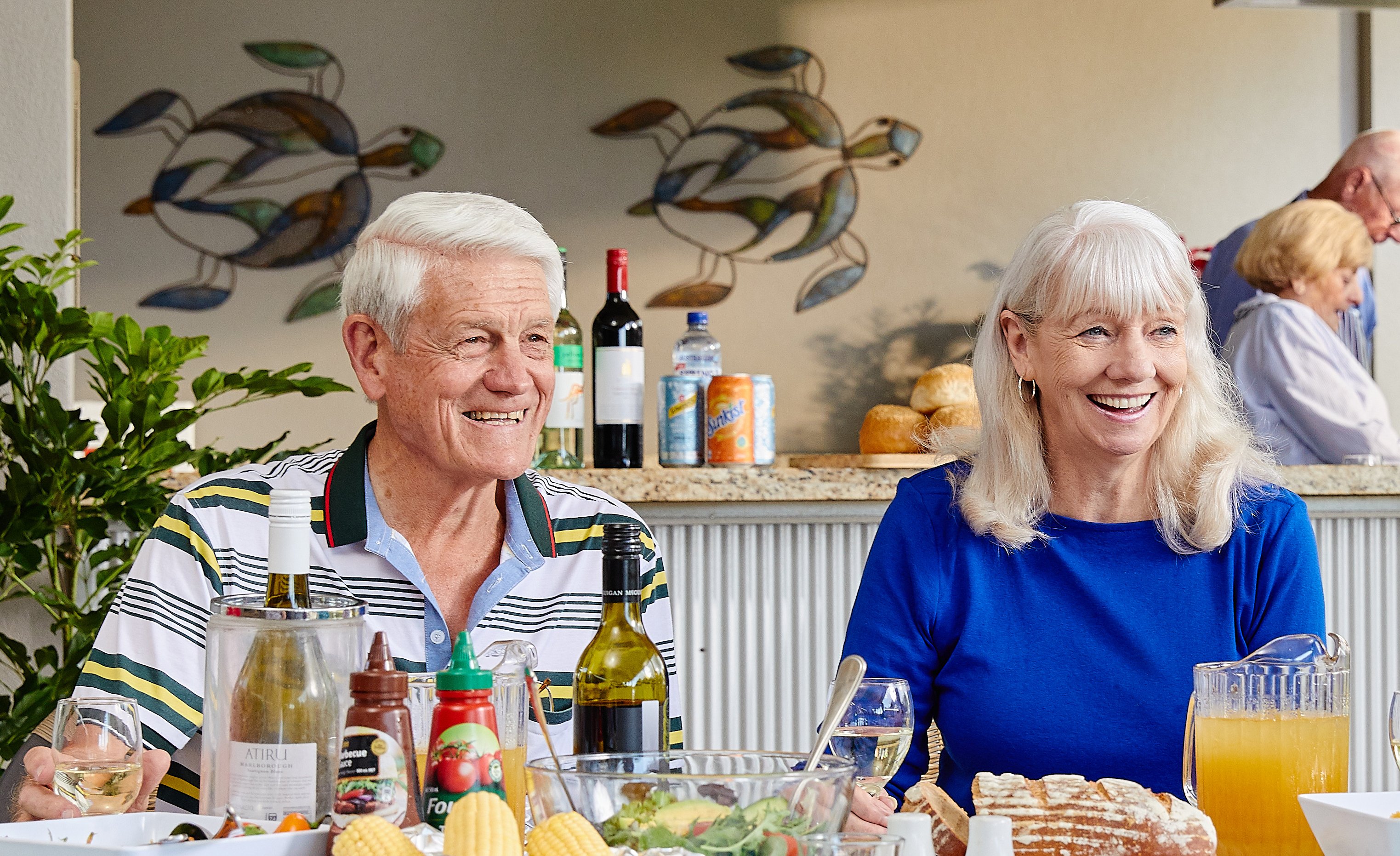 You'll find all of them have websites and many offer downloadable brochures with helpful information. Have a read through and make notes before you book an appointment, so you'll know which questions to ask, such as:
How much property maintenance is your responsibility?
Are pets allowed, and if so, what type and how many?
Can you have family or friends staying and for how long?
What happens to your property when you go on holidays?
What can and can't you plant in your garden?
What happens if you get sick or have an accident at home?
Mistake #2: Thinking it's not necessary to meet the residents
It's so important to feel like you fit into the community; that you have something in common with the people living there. You don't want to find out once you're in that it doesn't feel like home!
The retirement village will often arrange for you to meet some of the 'locals' during your tour, in a social setting such as over a meal or a cuppa. After all, these people could be your new neighbours, so it's great to meet some of them. Ask them what they love, what works, and what doesn't.
Take advantage of this opportunity to ask all your burning questions about retirement lifestyle. Who knows, you might even make some new friends before you make the move!
Mistake #3: Not taking a proper tour through the retirement village
When you take a tour of the retirement community, take your time, and ask questions as you go. Have a good walk through the facilities and see if they're what you're looking for… and would use!
Ask about additional services, such as visits by medical practitioners or beauty therapists; how close is public transport; or does the village have a shuttle bus service? You may have already found the answers to these questions in your research, but it pays to ask if these things are still offered.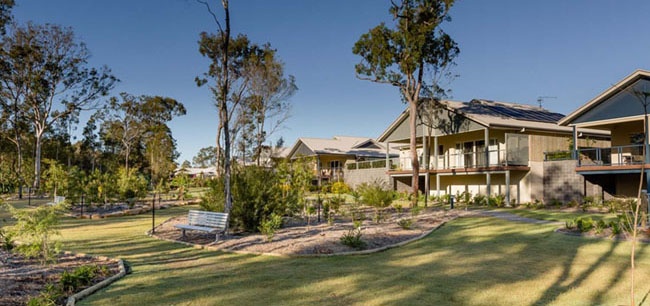 It's also a great idea to take a little walk by yourself through the gardens, or even up and down the streets, just to get a feel for the environment. See if you can picture yourself living there.
If you live close enough to the village you might like to visit more than once, at different times of the day, or even at night to get a better feel of the environment, the atmosphere, and the people.
Mistake #4 : Overextending yourself financially
If you've found an amazing retirement village where you'd love to live but you can't figure out how to make it work financially, then it probably won't work! It pays to ask your accountant or financial advisor to run the figures for you to help you decide how you can have the lifestyle you want… and can afford.
There are plenty of beautiful retirement communities. You need to find the one that meets your needs and provides an affordable lifestyle. Your retirement is the time to relax and have fun, not to be worried about your finances because you are over-committed.
Mistake #5: Being too close – or not close enough – to friends and family
This can be a tough one, since you want to strike the right balance between being close enough to spend time with your loved ones (if that's want you all want) but not being so close that you're not living the retirement life you always imagined.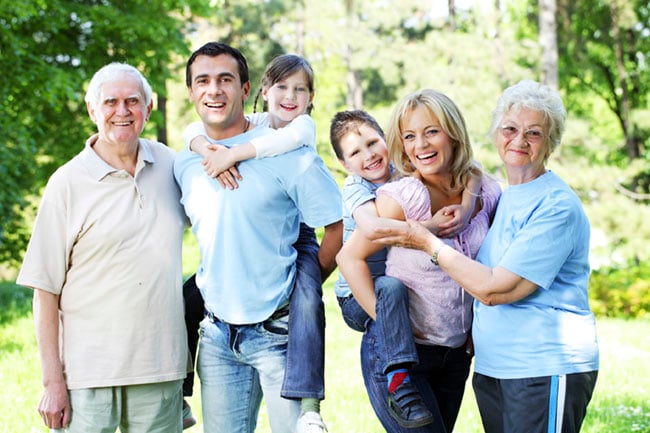 It can be a terrible mistake to move to a retirement village that doesn't tick all your boxes just because it's close to your family. It's a discussion well worth having with them to make sure you're all on the same page before you move.
If you can be close enough to family so everyone's happy, nurture your existing friendships, and make new friends in your retirement community, you'll enjoy life even more through your retirement years.
Mistake #6: Forgetting to research the local area and proximity to services
If you don't fancy getting into your car every time you have an appointment or want to go shopping, it's a good idea to find a retirement village that has all the services you need close by. It's well worth taking a drive to see how close (or far) the retirement village is from the services you need on a regular basis.
Can you walk to shops, the pharmacy, bank, post office, cafes, and restaurants and is there public transport nearby? How close is the doctor, dentist, pharmacy, vet and how far to the hospital or specialists?
If you're not familiar with the local area, have a drive around to discover if it's the kind of wider community you would love to be a part of.
Mistake #7: Not planning so you can 'age in place'
Once you're immersed in a wonderful retirement lifestyle, you'll want to continue for as long as you can, rather than have to move into a nursing home. Find out whether the accommodation you're looking to buy can accommodate your care and support requirements in the coming years.
Is it a single storey or are there steps to climb? Are there disability fittings installed or can these be added later? What about wheelchair access if needed? It might be difficult to think about these things now, but it's better to have everything covered well before you need them.
What makes retirement life so special at Renaissance?
It's a question we love people to ask! Have a chat with our residents and they'll tell you coming to Renaissance Retirement Living is the best move they ever made. Most will say they should have done it sooner! They love the relaxed, friendly lifestyle at Renaissance and we're sure you will too.
We'd love to show you around our beautiful community in stunning bayside Victoria Point. We host regular information sessions where we answer all your questions over lunch with a small group.
Call Renaissance today on (07) 3820 7700 or contact us to book a spot at our next information session. We'd love to meet you!