The unexpected bonuses of moving from family home to retirement home
You've worked hard all your life, created a home, grown a family, and built up your assets. And now that retirement is here, you might find yourself thinking about whether to stay in the family home or downsize into something more manageable.
There's certainly a lot to think about when you're considering moving into a smaller home later in life. But with the right information, it needn't be overwhelming or daunting!
In this news post we'll take a look at some of the positives you might discover, once you decide to say farewell to the family home and move into the ideal space for your needs.
1) Downsizing is a great way to free up money
The main reason retirees choose to downsize is for the financial benefits. Moving to a smaller home can free up a lot of your money. If you want to be enjoying your retirement for the next 30 years, you'll need to plan to make sure your nest egg lasts as long as you do!
If you've lived in the same house for many years, you will most likely be able to sell it for a decent profit and free up money to add to your savings.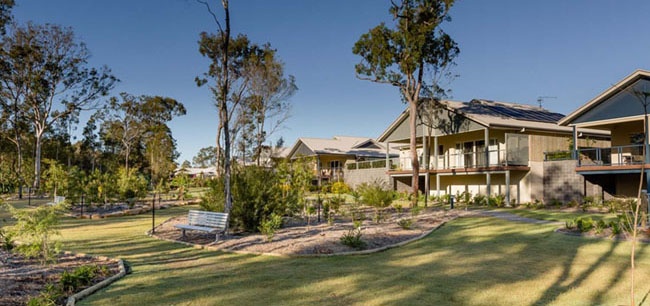 Downsizing to a smaller home also means reducing your home maintenance, as well as saving on energy bills. That means more money in your account – and that's a good feeling at any age.
2) A chance to declutter and get more organised
Downsizing is the perfect time to finally rid your life of the unwanted clutter that's accumulated over the years.
You know – all that stuff that somehow seemed to creep into your home while you weren't looking, that now hides in the corners of your garage and takes up valuable space in your hall cupboard. Let's not mention the spare room!
The good news is, once it's gone you won't even miss it. Decluttering is a great way to close one chapter of your life and start writing a new one that only has the possessions you really need and want as you move forward into your new life.
Ask your kids to give you a hand with the job of sorting out what to keep and what to let go. This will also give you the chance to find out which of your possessions they actually want. Better for them to enjoy them while you're alive than to have the awful task of having to sort through it all after you're gone.
3) No more wasted space or unused rooms
Why should you be paying to have rooms that don't get used? Once you declutter you'll probably find you have way too much room.
What if you could move into a home that perfectly suits your needs? Not the needs you had 30 years ago, but right now? You most likely wouldn't design a four bedroom high set home with a double garage and pool!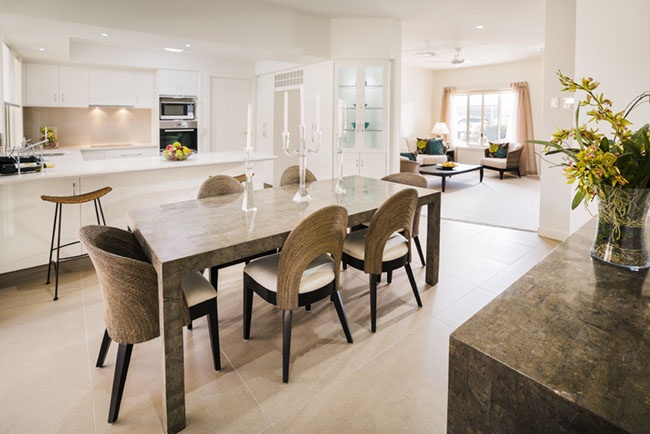 Downsizing into a smaller home makes life so much more straightforward – and you can still have a spare room for visitors or your hobby. You can even have full use of the retirement village's pool, without ever having to clean it!
4) Live a simpler life with less to maintain
Swapping your large family home for one with fewer rooms and smaller spaces just makes sense in retirement. You didn't work all your life so you could spend your time maintaining, repairing and cleaning a large house!
In retirement, it's so liberating to know that your time is your own. And in a retirement village, there's so much to spend your time on! From bars to gyms, organised tours and a full program of activities, you'll never be stuck for something to do.
5) Choose a home that fits your needs
A home that may have suited you 20 years ago may not be the best option as you move into retirement. How much living space do you need now your family has moved on? Would one bathroom suffice, or would you prefer two? What about ground floor living? Stairs can certainly become a barrier and increase your risk of falls as you get older. If you think ahead, you'll be able live in your retirement home much longer.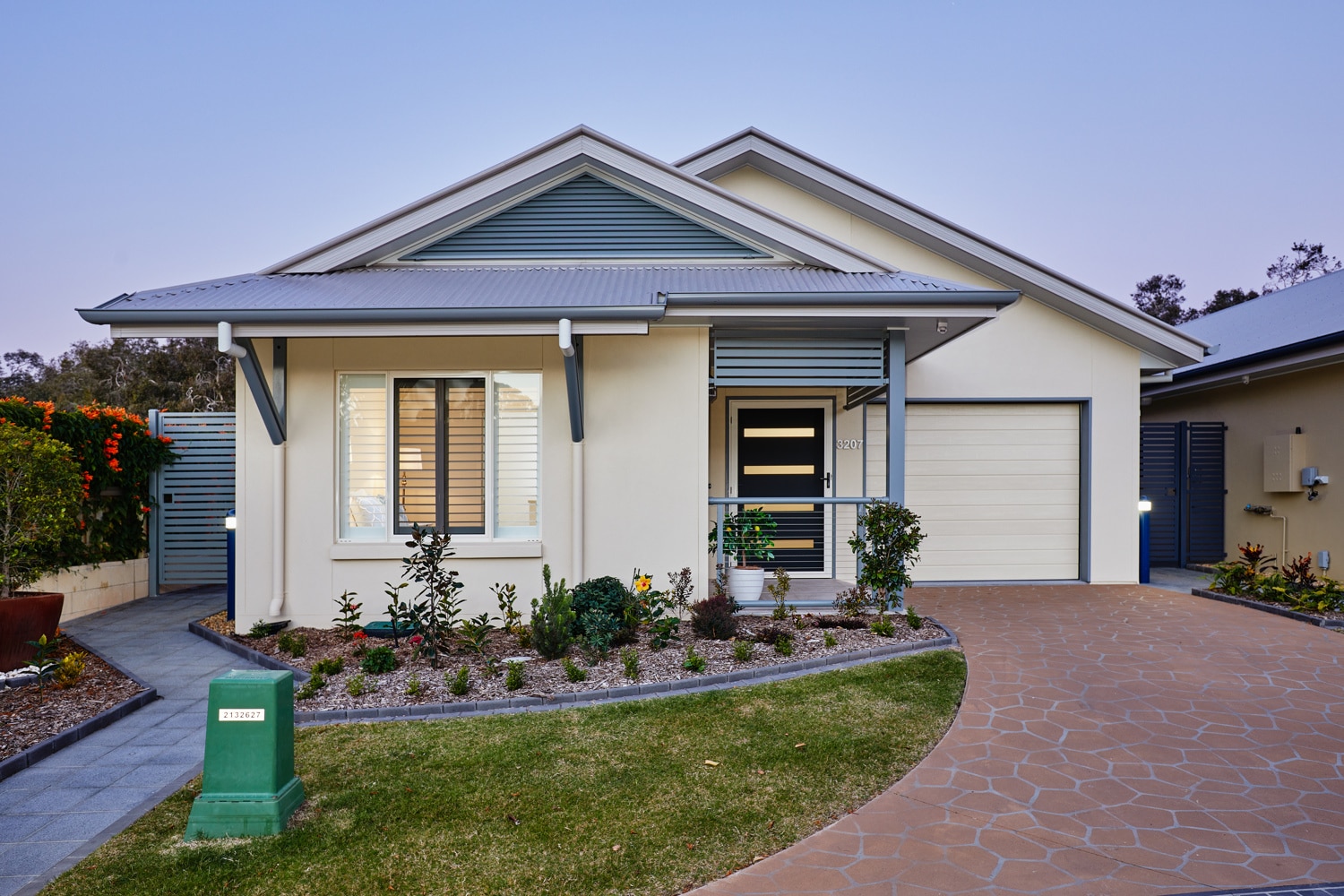 Remember too that just because you're downsizing, doesn't mean everything has to be smaller. This could be the time to farewell that pokey old kitchen and come home to a shiny new one where you can really enjoy entertaining!
6) Live in a location that works for you
Downsizing can give you the opportunity of moving somewhere you've always dreamed of living. Now you've finished work, you're no longer tied to living close to a workplace. You're free to choose!
You might dream of spending your retirement years near the sea; or perhaps it's somewhere with an abundant natural environment that holds more appeal. Maybe you'd love to move back to your hometown, or to a place you used to go on holidays. And what about your family? Do you want to move closer or will they still visit you the same no matter where you live?
Retirement village living can also bring you closer to transport, health care services, shopping, restaurants and entertainment venues – many within walking distance.
7) Enjoy living in a community of people at the same age and stage
Living in a suburban environment can leave you feeling isolated in retirement. Downsizing and moving into a retirement community can be just the change you need to kickstart your new life.
There are so many choices now in retirement living that you can pretty much hand-pick the type of community that works for you!
You may picture a quieter pace surrounded by gardens, walking paths and friends who like to sit and chat over a cuppa. Maybe your idea of fun is to cram as much into your day as possible. The choice is yours.
Downsizing into a retirement home gives you the opportunity to create the next stage of a vibrant and fulfilling life.
See your downsizing options at Renaissance
At Renaissance Victoria Point, our homes are designed to be both beautiful and practical, to make your retirement living easier and more comfortable.
If you'd like to see our facilities for yourself, you're welcome to come along and tour Renaissance. We'll be happy to take you around the Leisure Centre and show you what you can enjoy when you live in our modern retirement village.
Call Renaissance today on (07) 3820 7700 or get in touch online. We would love to show you all that Renaissance Retirement Living Victoria Point has to offer.