Get the answers you need to choose a lifestyle you'll love
When it's time to start thinking about your move out of the family home and into retirement living, you'll find the choices are practically endless. It's a good idea to start by narrowing down your options to one village or several based on their location, affordability, facilities, recommendations, or a combination of these factors and more.
The next step is to see the retirement village or villages for yourself!
You need to be certain it's the perfect fit for your lifestyle and the retirement you've always looked forward to. What may look rosy on the outside may not be once you start asking more questions. That's why making the time for a full tour is so important.
There are some questions that can definitely help in your decision making process – and don't worry, the management team have heard them all before! They should be more than happy to answer them – and if they're not, you might want to continue your search elsewhere.
Here are the most common questions that will help give you a bigger picture of the retirement village you're thinking about moving to.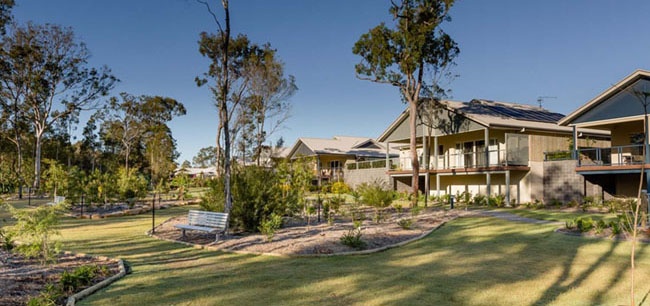 1) What type of accommodation does the village offer?
You'll find that retirement accommodation varies greatly, from units, duplexes and villas, townhouses and apartments through to serviced accommodation and assisted living.
Your retirement village tour is the perfect time to really investigate the homes on offer. Think about your needs now and also what they might be in the future, and choose a style of housing to meet those needs.
2) How close is the retirement village to shops, transport and services?
Ideally a retirement village will be located close to health services such as a doctor and dentist, and not too far from a hospital. You'll also want to be near enough to shops, cafes, restaurants and entertainment such as the cinema. How about public transport for when you'll want to head to the city or major hospital? You may also want to be close enough to a golf club, the RSL or perhaps a good fishing spot!
3) Who owns and manages the retirement village?
It's important to know if the retirement village you're considering is a private business or run by a charity or not-for-profit. The services, fees, rules and management style of each can vary greatly.
It also pays to find out whether the village is operated by the owner, or a separate management company. And what about the on-site staff; are they there for you seven days a week or do they only work weekdays, meaning you have less support on weekends and in the evening?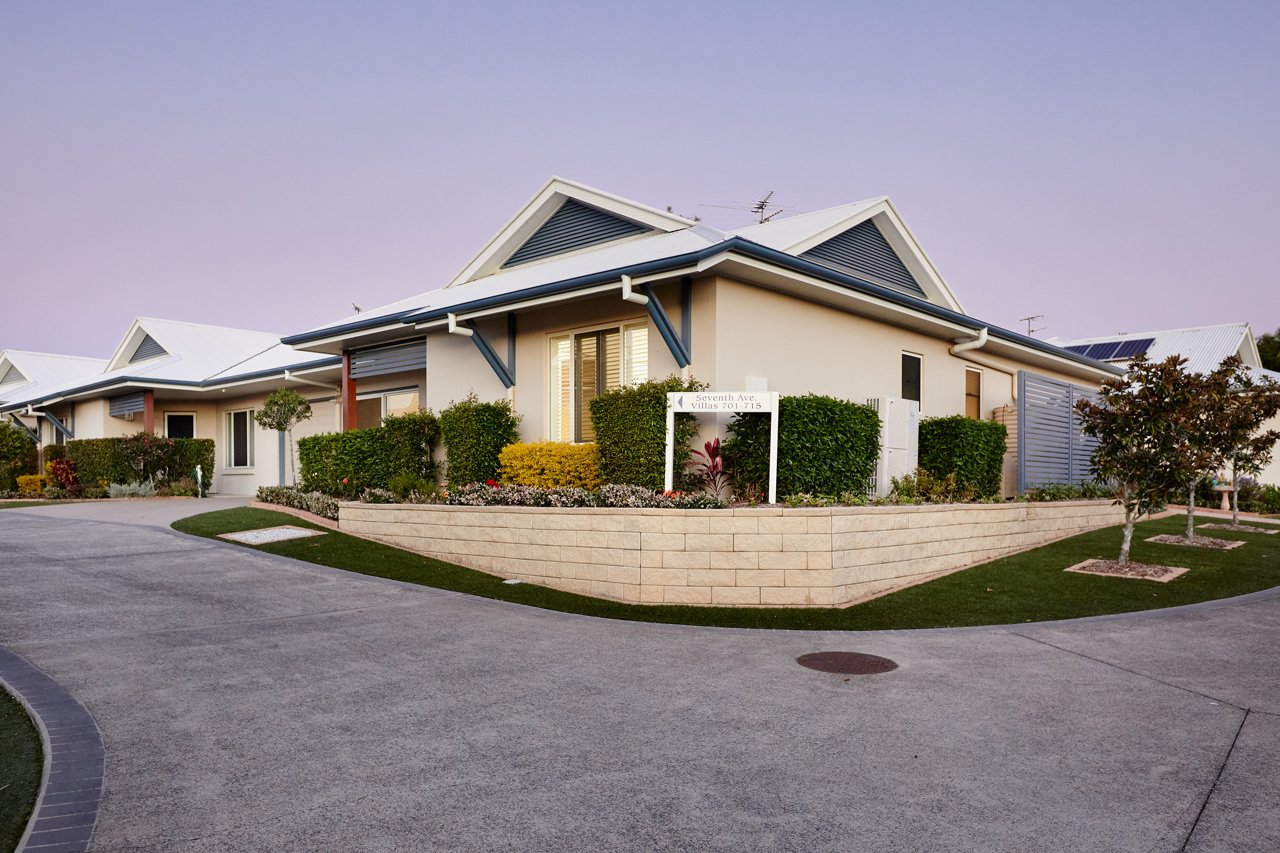 4) Is the village registered under State legislation?
In Queensland a retirement village should be registered with the Department of Housing and Public Works. You also have the right to know if they have any additional industry accreditation. They'll usually be proud to tell you if they do.
5) How big is the retirement village now and what is planned for the future?
Do you prefer a smaller, intimate community or a larger, more vibrant one? Both have their benefits. In a larger village you may have more opportunities to find people you resonate with, and there will most likely be many more services on offer.
What is the layout like? Does it feature lowset, single storey homes, high-rise or mid-rise apartments, or a combination? Make sure you're shown all the options available to you; the different unit styles and the floor plans for those yet to be built. What is currently under construction, and are there plans for redevelopment or expansion in the future?
Remember to ask about the surrounding area too. Are there plans to bulldoze the neighbouring forest and put in a development that's not conducive to your happy retirement?
6) What are the main features of the home?
It's a good idea to have a list of your 'must-haves' and 'like to haves' for the home you'll live in in retirement. On the must-haves would be solid construction with quality and stylish finishes, fixtures and fittings and probably air conditioning, security screens and a good sized kitchen.

Your 'like to haves' could be mobility devices in the bathroom, tiles rather than carpet, and a nice little corner block with an established garden. Keep your list in mind (or in hand) as you tour the various villages. Be prepared to compromise a little, but not a lot.
7) What facilities are available to residents?
This is the fun part where you get to imagine how you might spend your retirement days. You won't need to ask to be shown the facilities as the tour will cover those areas, but think about what most appeals to you.
Are you a swimmer, do you enjoy tennis, or are you into arts and crafts? What about having somewhere to park your caravan, and is there enough to keep the grandkids entertained when they come to visit? Ask if there's a courtesy bus or organised activities, and check the availability of private function areas.
8) What services are included in the residents' fees?
This can vary between villages but you would expect fees to include management and administration services, council rates, water and sewerage as well as cleaning, maintenance and gardening of shared community spaces and maintenance in and around the units.
9) What optional user-pays services are available?
Find out what services and activities – such as Tai Chi, yoga or aqua aerobics – are available to you at additional cost. Often villages have visiting practitioners available such as a doctor, podiatrist, massage therapist or physiotherapist. Home cleaning and meal services can also sometimes be offered.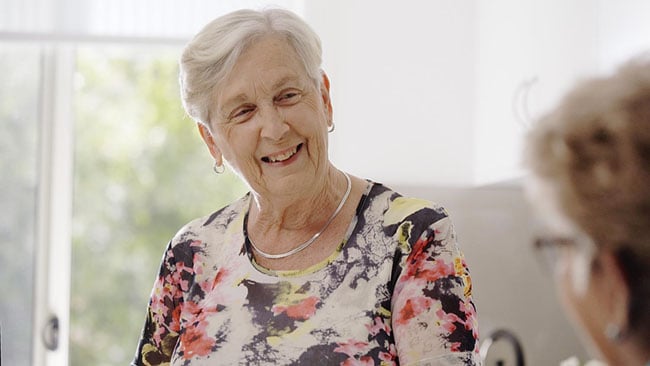 10) What are the retirement village rules?
You will need to know all the rules around pets, visitor stays, parking, smoking etc. You should be given a handbook which outlines everything. The village website will also be a good source of information. The retirement village rules are there to ensure a safe and enjoyable life for all, so don't expect to smuggle in your pet python!

11) What does the community spirit feel like?
This may be something you'll have to get a sense of yourself, since naturally the management team will tell you everyone lives happily ever after... and perhaps they do!
To get the true picture, think: do the team make you feel welcome? Do they seem to genuinely enjoy working there? Or are they just trying to 'sell' to you?
Make sure you have the opportunity to speak with residents to find out first-hand what life is like in the community. You might want to ask how involved they are in decision making and if there is an active residents committee... and how are disputes handled?
Above all, how do you feel when you walk around? Can you see yourself fitting in?

12) What's the story with the retirement village's financials and legals?
This is quite a complex and involved area. Everything regarding the financials should be explained to you. If this isn't your area of expertise make sure you have someone with you who understands.
Take your time and make sure all costs, fees and legals are explained to you in language that makes sense. Don't feel pressured to make this important decision on the spot.
Organise your tour of Renaissance Victoria Point
Every month at Renaissance we run an information session to answer all your questions about retirement living in beautiful bayside Victoria Point. We welcome you to join a small group for morning tea and learn all about your retirement accommodation choices. You'll enjoy a tour of our wonderful community and there will be time to stop and chat with our staff and residents.
It's truly the best part of our job – showing you around our lovely village and introducing you to 'the locals' who'll share why they love it here at Renaissance.
Call Renaissance today on (07) 3820 7700 or get in touch online about our next information session.