Grab a mallet and discover the benefits of playing!
As you head into your retirement years, you'll probably get to understand more than ever the importance of keeping yourself fit and healthy.
That doesn't mean you have to take up marathon running or suddenly become a triathlete! In a retirement community, there are many different low-impact activities you can take part in that will get you up and moving – and meeting new people while you're at it!
Recently we sat down with Suzanne, the croquet coordinator here at Renaissance Victoria Point, to get the inside story on the benefits of playing croquet in retirement.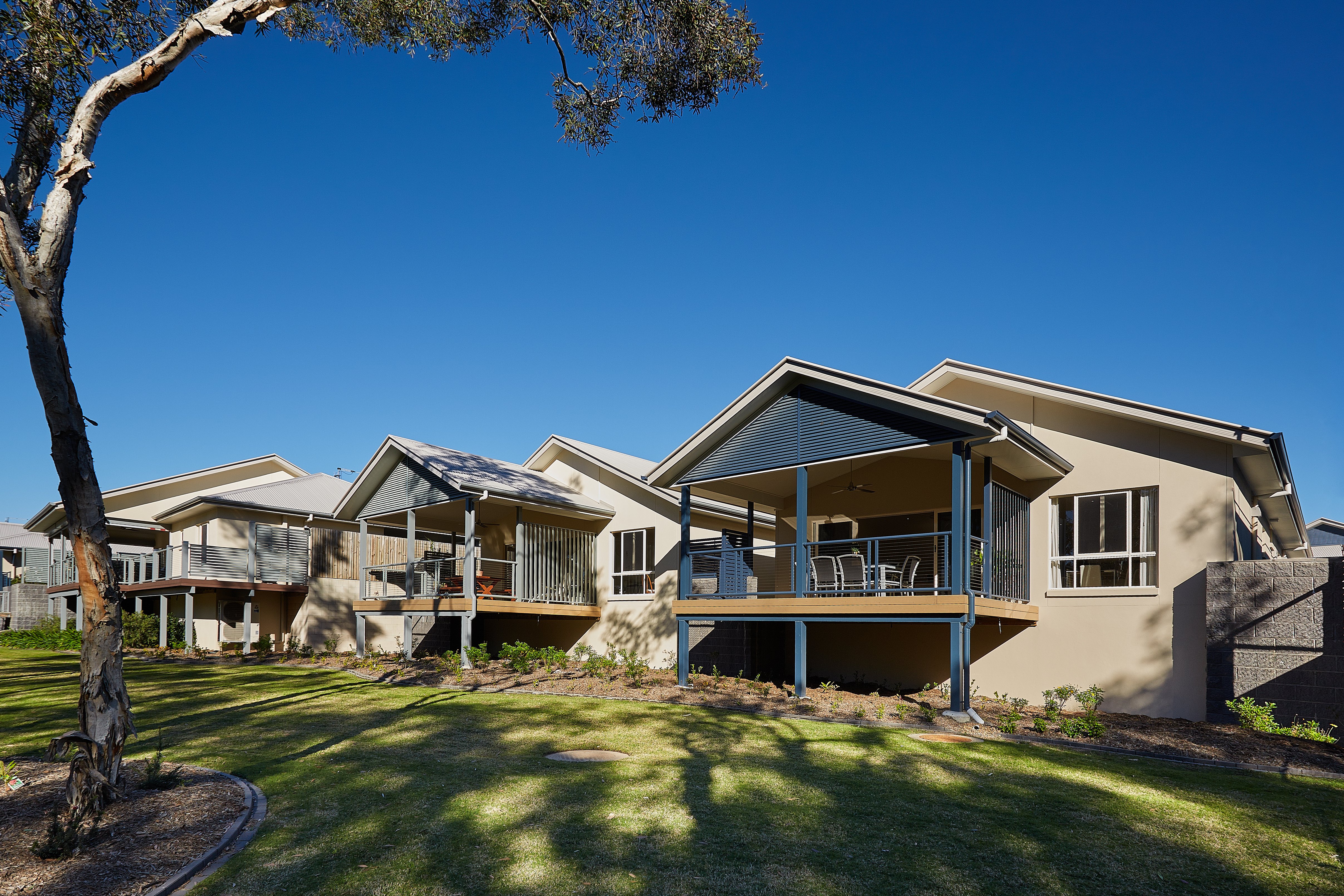 A fun and easy game to enjoy in retirement
Even though she's now the 'go-to' person for organising a game, Suzanne hadn't played croquet before moving in to Renaissance. "About 5 years ago I was wandering around and walked past – people were playing this strange game!" Suzanne said. "So I sat and watched for a while, and they looked like they were having so much fun."
"When I got back home I looked up croquet on Youtube and thought, 'that looks really good!' – so I went down and started playing," said Suzanne. "Everyone was very friendly and welcoming, and willing to teach you as you go."
Today, Suzanne ensures that the village's regular croquet games run smoothly and that everyone feels welcome and has a good time. She sets the playing schedule, creates and distributes the club newsletter, and generally makes sure everyone enjoys the experience!
The health benefits of playing croquet in retirement
Croquet is another example of how retirement community living helps seniors to stay connected, keep moving, and maintain healthy brain function.
Being a non-strenuous, low impact game, croquet is ideal for people who have a knee or hip complaint for example.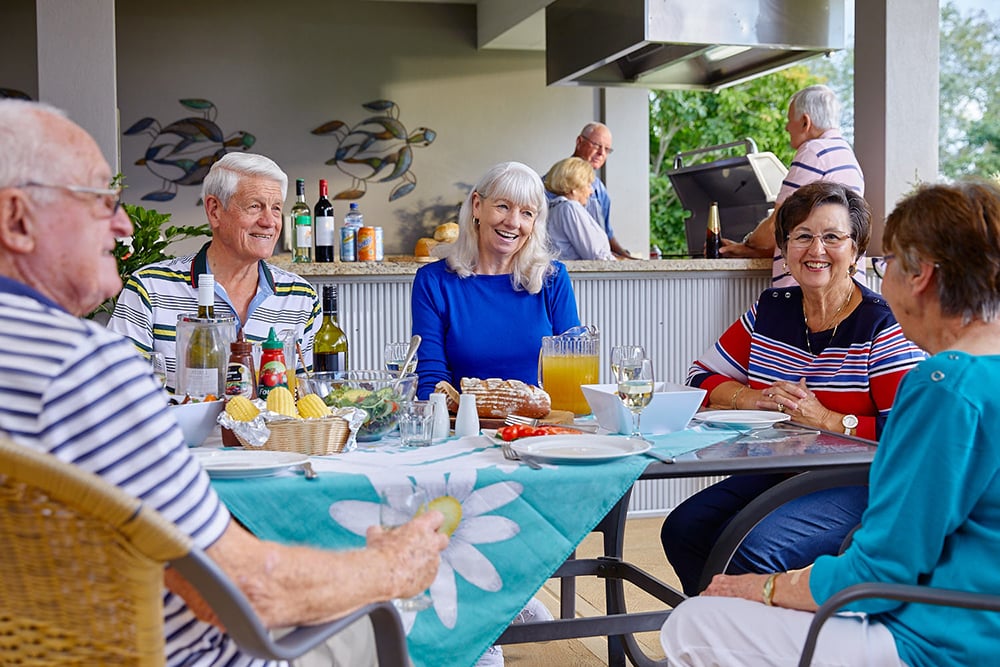 There are a few different strategies to learn, which helps stimulate the brain as you get some light exercise. And of course, there's the simple pleasure of getting out in the sunshine and fresh air and enjoying some good company.
"Once you start, it's hard to stop!" Suzanne laughs. "There are no age restrictions – you can play into your 90s if you feel like it."
"It's a wonderful way to meet new friends – especially when you first move in to the village."
How to get started playing croquet in a retirement village
Suzanne maintains that until you get involved, you don't know what you're missing – and getting started in croquet is easy. "We just meet at a certain time, get put into teams, and start playing," she said. "You learn while you play."
The Renaissance croquet community also holds social days where players from other retirement villages are invited to come and play. And at the annual Spring Fair, visitors and the public are invited onto the court to try their hand at croquet.
All you need is a pair of flat shoes and a readiness to learn – all the equipment you need, such as mallets and balls, is supplied at Renaissance.
Discover why Renaissance is a great place to stay active and social
Croquet is just one of the almost 50 activities that our residents can enjoy, to help them live happy, independent, and healthy lives in retirement.
If you'd like to see our croquet court, lawn bowls green, or Leisure Centre for yourself, you're welcome to call and book a private tour of Renaissance. And who knows – you might even run into Suzanne who'll be keen to show you the inside story on croquet!
Call Renaissance today on (07) 3820 7700 or get in touch online to find out more about our outstanding Victoria Point retirement living.