How your retirement village home is looked after while you're on holidays
Now that you've retired (or semi-retired), you're no doubt looking forward to heading off regularly for some adventure! Hook up the caravan or motorhome and explore Australia, fly interstate to stay with family or friends, or tick off those overseas destinations on your 'must-see' list – just about anything is possible.
The question is, what happens to your home while you're away? Unless you have a helpful neighbour, willing family, or you feel like trusting your luck with a house-sitter, then you're facing a long list of challenges when you head away from home for longer than a few days.
For starters:
Your home will be unprotected from theft
The grass won't mow itself
Your garden will become very thirsty
The pool may start to grow its own greenery!
Your overflowing mailbox will be an open invitation to intruders
Weeds might decide to take up residence
Any unexpected maintenance problems will go undetected
Unwanted creatures may decide to throw a party (and invite their friends!)
That's a lot to worry about when you're just looking forward to a relaxing holiday. And they're certainly not things you'll want to deal with when you arrive back home.
How living in a retirement community gives you peace-of-mind
Things look a lot different when you choose the lock-and-leave lifestyle of a retirement village community. The convenience, security and peace of mind are unparalleled. No more need to worry about your home while you're off travelling. Simply plan and book your trip, pack your bags, lock your doors and leave!
Of course, retirement villages vary greatly in what they offer. So make sure you choose a community that matches your needs – in every way.
Here are just a few of the perks you can expect when choosing to move to a well-run, lock-and-leave retirement community.
Security at home equals relaxation away
As well as offering a highly secure environment, retirement communities employ staff to ensure your home and your community is kept safe. Not just while you're on holiday, but all the time!
Have a word with the village management team to let them know your travel itinerary. That way you can be assured someone will be keeping an eye on your villa while you're away.

Your car (if you haven't taken it with you) will be safely locked away in your secure garage. If you're storing your caravan or motorhome, it will also be kept safely protected while you're off having fun.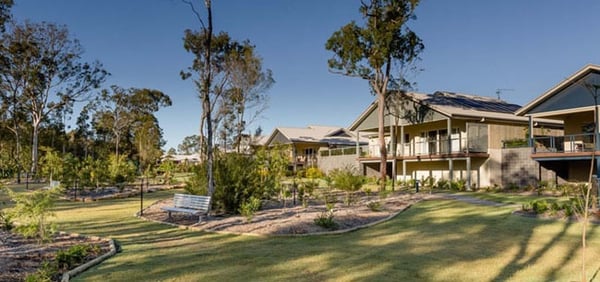 The gardening is all done for you – all year round
Imagine what a relief it will be when you come home to a neatly mown lawn and a well maintained garden. No little creatures nesting in your garden, no waist high weeds and no thirsty plants!
Because garden maintenance comes as part of the retirement village package, your garden will look as good (if not better) than when you left.
What's the worst thing that can happen?
Heaven forbid a natural disaster – like a bushfire or flood – strikes while you're away. Yet if it does, when you live in a retirement village you'll know there are always people on the ground taking care of urgent matters for you. That's what a close-knit, well managed retirement community is all about – everyone looking out for one another.
Have your mailbox checked for you
While you're away you can organise for village management to have your mailbox emptied every day. If you are awaiting parcels, they can be collected from your doorstep or even better, left at the office or collected at the post office. You won't miss any important mail while you're away.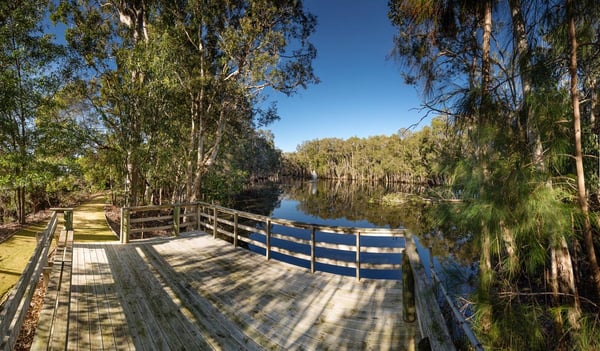 Don't worry about the pool – ever!
Retirement living in a lock-and-leave village means not having to worry about cleaning the pool... ever again! All communal areas are someone else's responsibility, yet you get to enjoy them all year 'round. When you're living in a resort-like village, you might find you enjoy staying home as much as going on holidays!
Dealing with the unexpected
It's happened to all of us: you rush out and leave the lights on – or worse still, the stove! A quick call to management and they'll have it all sorted and your home secured. Even if you 'think' you might have left something on, a helpful management team will be happy to check for you.
Experience the Renaissance lock-and-leave lifestyle for yourself
It's stressful enough making holiday plans. You have to decide where to go, find the best deals, making all the bookings and then there's the packing! How much easier would it be to know your one main concern "Will my home be ok while I'm away?" can be crossed off the list?
Once you have the reassurance that everything will be taken care of, you will be free to travel on a whim. Just let management know and away you go!
The team at Renaissance Victoria Point will help you enjoy the freedom of coming and going as you please, knowing your precious home is looked after while you're away. You deserve to have a stress-free holiday and return to a home and garden that are well looked after. What a weight off your mind!
Call Renaissance today on (07) 3820 7700 or get in touch online to find out more about our outstanding Victoria Point retirement living.